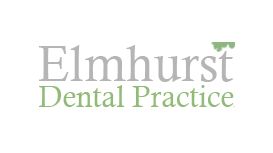 We are a family-focused, caring dental health practice based in Harborne, Birmingham that has been established for over 50 years. We provide a full range of dental treatments including an extensive

catalogue of cosmetic procedures, provided in house or by referral to specialist practitioners. Mr Phillip Morris, RDT provides our in-house denture service.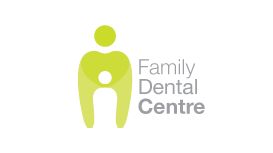 family-dental-centre.co.uk
Family Dental Centre is a Kinstanding NHS dentist providing a full range of dental treatment options under the NHS as well as independent treatment. It is our policy to try to ensure each patient

receives continuity of dental care with the same dentist at each visit.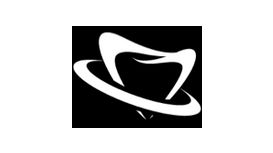 Dr Addison qualified in Birmingham (UK) and held posts in the University, Hospital and Community dental services, specialising in the treatment of children, before establishing a practice in West

Heath in 1975. The present purpose built site was opened in 1993. The majority of his work is now in NHS funded orthodontic treatment of children but he also carries out some general dental work and some private treatment for both adults and children.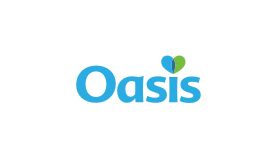 Your dental care needs are our first priority. Whether you're looking for NHS-registered dentists, private care or Oasis Basics, our unique set of treatment options with clear, upfront pricing, we are

here for you. You can come to us for regular check-ups or even specialist and cosmetic treatments. If you want healthy teeth and gums for life, then our long-term approach to quality care is right for you!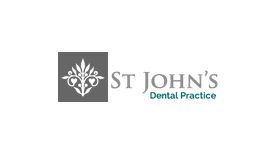 stjohnsdentalpractice.com
The St John's Dental Practice is located in the Heart of Birmingham's financial & shopping districts. Our patients are diverse, if you live or work in the city our central location and extended

opening hours make us an obvious choice. Many patients commute from outside the city and find us easily in less than a 5 minute walk from New Street, Moor Street or Snow Hill train stations. Every time you contact us or visit, you will be sure to experience our five star services.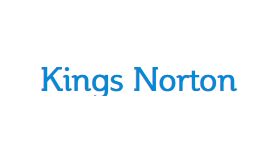 idhdentistbirminghamkingsnorton.co.uk
Our aim is to provide quality dentistry in the Birmingham area. If you're looking for a new dentist, we'd love you to join us. We offer quality NHS dentistry for you and your family. Our website is

designed to give you all the relevant information about our practice, the team, o.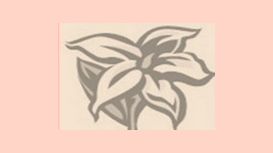 eachwaydentalpractice.co.uk
Our aim at Eachway Dental practice is to provide the very best standards of health care for you and your family and to deliver it by our team of caring professionals. We want to provide you with the

level of care that we would choose for our own families.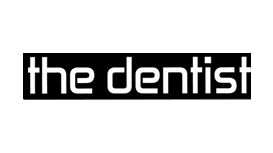 thedentistatlibertyplace.com
At The Dentist at Liberty Place we are dedicated to providing high quality and affordable private dental care in a relaxed and caring environment. We are passionate about making Birmingham smile a

healthy and confident smile! We will listen to your dental concerns and offer solutions to them in order to improve your dental health. Our highly skilled team aims to offer you the latest treatment techniques, materials and technology to help you maintain healthy teeth and gums for a lifetime.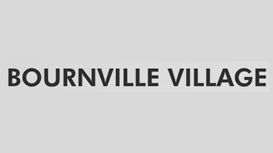 The best way you can stop problems developing with your dental health is with regular check-ups. It might seem obvious, but it's really important to ensure that you catch any problems early. There's

no need to worry about this - we're well aware that sometimes things go wrong. You're not going to get a lecture if there's something wrong.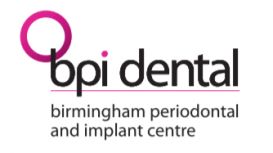 BPI Dental is a dental implant clinic that have been in business for over 20 years, delivering excellent results and providing a service that has made us an internationally recognised clinic.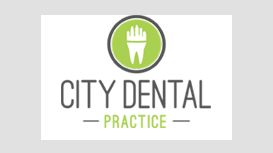 Are you looking for a dentist close to Birmingham, Harborne or Edgbaston? Maybe you need to book an examination for you or your family? Or perhaps you're simply looking to improve your smile?

Regardless of your requirements, you are guaranteed to receive unrivalled dental care at City Dental Practice.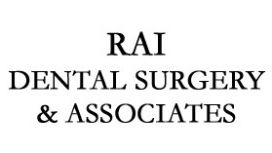 Rai Dental Surgery has been established for over 50 years, but has been in the capable hands of our current owner Manjit since 1990. We're easy to get to, located close to several transport links

including railway stations and major roads. You might think this means that the practice feels noisy and busy, but in fact it's quite the opposite. We have carefully considered the décor in practice, helping it to feel calm and serene. Based in the heart of the city centre, BDS are a renowned dental implant clinic here in the Midlands. Leading the way is Amit Patel; a very respected and friendly dentist and alongside his team, they

provide a service that is second to none. Making you feel immediately comfortable, Birmingham Dental Specialists is an excellent implant clinic.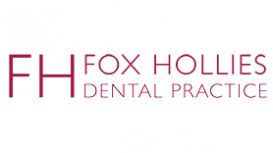 Our team at Fox Hollies Dental Practice make you feel at home from the moment you step through the door. We believe in no barriers, making sure that you are always kept in the loop throughout your

dental care. We listen to you – after all, you know your smile best. We want to make a difference to your day to day life with the highest standard of dentistry.