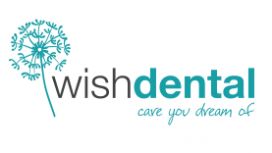 Wish Dental, formerly Park Lane Dental, is the brainchild of Tom Owen and Lasse Petersen.
Tom is Welsh and Lasse is Danish, and after putting their heads together they combined their nationalities and came up with the concept of WISH as the dental care that people dream of. They don't want patients to ever feel rushed and they strive to provide the level of care you deserve.
Their philosophy is to provide you with the best care for your money and the highest standard of treatment you could wish for, and they are able to offer this as they are not target or politically driven.
The Dental Practice was first run successfully by Mr Ted Hougie who was a Manchester Dental School Graduate and also a well respected Dental Surgeon.
Mr Hougie has been meeting up with his fellow Dental Graduates for 50 years and Tom and Lasse are pleased to carry on his commitment to the dental profession.
After Mr Hougie retired, Carolyn Stylianou and Julie Wright were handed the mantle. They were also Manchester Dental School Graduates and served Poynton and the surrounding areas for 30 years. They built up a remarkable reputation and both Tom and Lasse are honoured to have been asked to look after their patients and surgeries.
Both Tom and Lasse are local residents. Tom is also a Manchester Graduate so it is reassuring that Wish Dental is being kept in the Manchester Dental School Alumni and is a Dental Team you can trust.
---
Services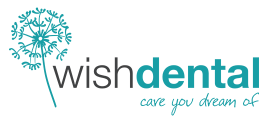 Very often our patients indicate that they would like to improve the appearance of their smile.
They may feel that their teeth are discoloured or stained, that their smile is too "gummy", or they may even just wish they could start all over again with a great new smile.
A veneer is a very thin cover placed over the front of a tooth to enhance its appearance. It conceals discoloured, chipped or irregular teeth, and can also be used to disguise unsightly gaps.
Prior to fitting, a very thin layer of enamel is removed so the veneer will fit comfortably.
An impression of the tooth is taken and the veneer is then produced in a laboratory.
When ready, it is fixed to the tooth with a strong dental adhesive.
If well looked after, veneers can provide an attractive and long lasting answer to dental imperfections.
Reviews and Ratings
We do not have any reviews about Wish Dental available right now.