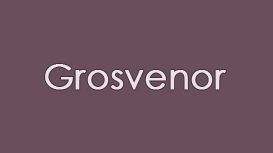 Our goal is to provide you with the highest standards of treatment and care whilst still maintaining a friendly atmosphere to instantly make you feel at ease. We are an established practice in the heart of Stoke on Trent and pride ourselves on our modern dental services. A smile speaks volumes and having a confident smile can improve ones appearance and make you feel better about yourself.
The treatments the practice offers include complete smile makeovers, full mouth rehabilitations, veneers, crowns & bridges, teeth whitening, safe removal of silver mercury fillings and treatment of anxious / phobic patients. Please contact us today for an appointment or a complimentary practice brochure.
---
Services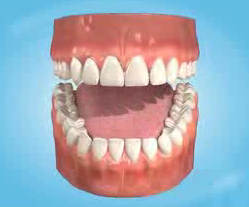 A crown is an artificial restoration that fits over the remaining part of a prepared tooth, making it strong and giving it the shape of a natural tooth.
A crown is sometimes known as a 'cap'. Crowns are an ideal restoration for teeth that have been broken, or have been weakened by decay or a very large filling. They can be made of porcelain or gold or a combination of these materials.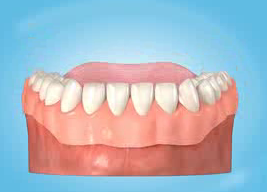 Replacing lost or missing teeth has substantial benefits for your health and appearance. A complete or full denture replaces the natural teeth and provides support for cheeks and lips. Without this support, sagging facial muscles can make a person appear older and reduce their ability to eat and speak.
A dental denture is an appliance which is worn to replace lost or missing teeth to enable you to enjoy a healthy diet and smile with confidence. A complete or full denture is one that replaces all of the natural teeth in either the upper or lower jaws. A partial denture fills in the spaces created by lost or missing teeth and is attached to your natural teeth with metal clasps or devices called precision attachments.
The base of a denture is called a plate and can be made of either acrylic (plastic) or metal. The teeth are normally made of acrylic and can be made to match your natural teeth. This is especially important in the case of partial dentures.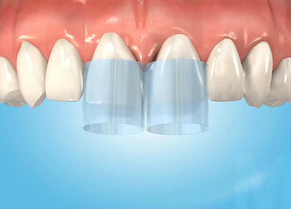 If your front teeth are stained, chipped, or malaligned, veneers will give you a good life-like appearance with minimum tooth adjustment.
A veneer is a porcelain facing on the front of your teeth usually your top teeth, it is just like a false finger nail.
Veneers are made out of porcelain and are used mainly for aesthetic reasons.
Veneers make teeth look natural and healthy, and because they are very thin and are held in place by a special strong bond (rather like super-glue) very little preparation of the tooth is needed.
Porcelain veneers can improve the colour, shape and position of teeth.
A precise shade of porcelain can be chosen to give the right colour to improve a single discoloured or stained tooth or to lighten front teeth (usually the upper ones) generally.
Veneers can also be used to close small gaps, when orthodontics (braces) are not suitable.
If one tooth is slightly out of position, a veneer can sometimes be fitted to bring it into line with the others.
Reviews and Ratings
We do not have any reviews about Grosvenor Dental Practice available right now.