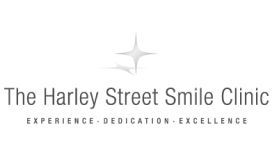 Here at the Harley Street Smile Clinic, Dr Maurice Johannes and his team aim to provide cosmetic dentistry to the highest aesthetic standards available. We concentrate solely on cosmetic dentistry, providing smile makeovers using porcelain veneers to straighten your teeth, close gaps and disguise discolouration. Our aim is to meet the aesthetic needs of our patients through state-of-the-art procedures, resulting in natural-looking, beautiful smiles.
As one of the UK's most experienced cosmetic dentistry clinics we have over 20 years of experience and have worked on the smiles of Olympic Champions to TV celebrities.
Here in Harley Street there are actually a number of cosmetic dental clinics, all providing very similar cosmetic dental treatments, so it is easy to contact the wrong smile clinic. So please take a little time to ensure you are contacting the Harley Street Smile Clinic, located at 128 Harley Street, lead by Dr Maurice Johannes and his team; and that you haven't contacted us in error. However, if you do, don't worry, we will be more than happy to point you in the right direction, and find the dentist you are booked in with.
Services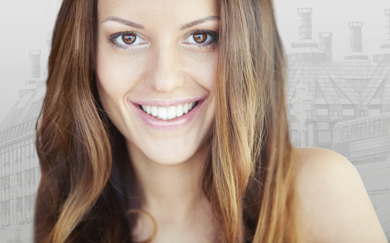 Porcelain veneers are hand crafted, often wafer thin and cover the front surface of the tooth, and they are used to rectify many defects and irregularities. Porcelain veneers are a cosmetic dental to solution to improving the appearance of your teeth in a very short period of time. A veneer is a very thin layer of porcelain applied to the front surface of your tooth to improve its' appearance and disguise the irregularities underneath.
We use veneers to correct a number of concerns, whether your teeth are crooked, uneven, chipped, gapped, protruding or discoloured. The number of veneers you have will depend on the level of perfection you are looking for. Usually we veneer the teeth from the centre outwards, and do them in multiples of two so that you always have symmetry.
An average treatment we do is 4-10 veneers on the front teeth and a whitening treatment on the rest, so that your whole smile gets a lift without having to veneer every tooth.
In most cases just 2 pain-free appointments are needed to complete the veneering process. The appointments last on average 90 minutes. We endeavour to make the whole experience as pain-free and relaxed as possible. Modern techniques mean that, even if you do require local anaesthetic, this can be undertaken with the minimum amount of discomfort – no more than a scratch is all you will feel, and you'll be able to return to work pretty much straight away.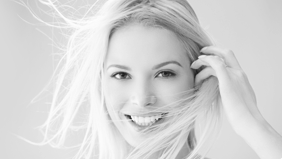 Here at London's Harley Street Smile Clinic we believe we make a positive difference to the lives of our patients, using cosmetic dentistry to transform your smile, which we believe should have a positive impact on your overall appearance and confidence.
Dr Maurice Johannes and his team are renowned for their experience in cosmetic dentistry spanning over 25 years. A pioneer of the veneering technique in London in the early nineties, Dr Johannes has been at the forefront of cosmetic dentistry creating amazing smile transformations, meeting the aesthetic needs of our patients through state-of-the-art procedures, resulting in natural-looking, beautiful smiles.
We specialise in enhancing, restoring and correcting your smile, by listening to your requirements and ensuring you make the best decision regarding your dental health. We take pride in continually exceeding patients' expectations with our combination of excellent clinical skills and five-star customer service.
Our team is dedicated to providing you with the latest in technical excellence, in a gentle, calming, and relaxed environment. The atmosphere here at our London clinic, reflects our style, creativity and meticulous attention to detail. We love our work and it is important to us that you enjoy every aspect of your treatment experience.
Reviews and Ratings
Fantastic service with amazing results. Definitely the best of the best. Completely pain-less and amazing after care even after 2-3-5 years always available and willing to help.
Amazing results, painless treatment and better than expected results! What more could you ask for ...o yes lovely warm staff and a very talented dentist Dr Patel.