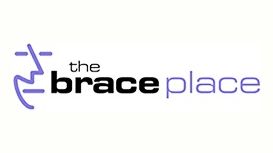 At The Brace Place we have worked hard to create an environment where you feel relaxed and comfortable when you come in for your orthodontic treatment. Here are a few other things we offer, which we hope are enough for you to embark on your teeth straightening journey with us. We look forward to welcoming you to The Brace Place.
1. NHS and Private Orthodontic Treatment:
NHS patients must be 18 years or under and meet certain criteria determined by the Index of Orthodontic Treatment Need (IOTN) criteria but, if you don't, our private treatment options will ensure you can still achieve the smile you've always wanted.
2. Range Of Treatment Options:
At The Brace Place, we have a range of treatment options you can choose from. Our specialist orthodontist and The Brace Place team are highly experienced in treating patients with:metal and ceramic fixed braces, Invisalign aligners, and Incognito lingual braces. We'll advise on which treatment method is best for you.
3. Professional Tooth Whitening:
We don't just straighten teeth, we make them shine. In addition to our orthodontic treatment options, we can also whiten your teeth. Our professional tooth whitening treatments are safe and effective and will help restore your teeth to their natural colour.
Snoring can affect anyone, but did you realise it can be treated by an orthodontist? If you or your partner snores, we can get you a good night's sleep with our custom made anti-snoring devices. We can get you a good night's sleep with our anti-snoring devices.
5. Friendly Staff and Relaxed Atmosphere:
Here at The Brace Place we like to have fun when we work. That is why we have created a friendly and relaxed atmosphere in which you can have treatment. We also work to the highest health and safety standards and regularly seek the views of our patients so we can maintain our high standards of care and attention.
6.
Mouth Cancer Screenings:
We are an extremely health conscious practice and will undertake mouth cancer screening for you during your first consultation.
7.
Regularly Trained Staff:
Orthodontic treatments and appliances are continually improving but at The Brace Place we are committed to keeping up with these developments, undergoing regular professional training. All our staff are registered with the General Dental Council (GDC) and receive regular training on current standards of infection control.
8.
BDA Good Practice Membership:
We have been awarded membership of the British Dental Association's Good Practice scheme. This reflects our desire to provide a safe, patient-driven experience. We also meet nationally recognised standards of practice for patient care.
Orthodontics is the branch of dentistry that concentrates on the alignment of the teeth and jaws. Treatment makes the best of your natural teeth and normally takes between 12 and 24 months to complete. Once your teeth and jaws are better aligned you will be able to smile with confidence – for life. There are health benefits for having orthodontic treatment to help straighten your teeth. Reaching the harmful bacterial plaque that builds up on teeth and causes gum disease is more difficult if the teeth are crooked or overlap. Straight teeth can be easier to clean.
---
Reviews and Ratings
We do not have any reviews about The Brace Place available right now.