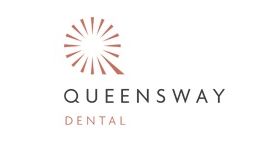 We provide the highest standard of dental care to each of our patients. We have created a professional yet relaxed environment, where we take the time to understand what our patients need and we ensure our patients have a good oral health to provide you with information and advice to achieve this. We are situated in the heart of Billingham and offer our patients a relaxed and friendly environment in which to see a dental professional.
We are members of a range of different professional associations, all of which work to further develop the dental treatment made available to patients. We offer a range of dental treatments, including dental implants, orthodontics, oral surgery, the treatment of gum disease, root canal treatment and complex reconstructive dentistry.
We are committed to caring for patients in a professional, honest and comprehensive way and strive to deliver an exceptional patient experience for all. We invest continuously in training and technology so that you can be assured of receiving high-quality care from experienced clinicians in a clean, safe and well-governed environment. Our highly qualified team is focused on providing excellence in dentistry, supported by evidence, science and innovation. We believe the benefits of a confident smile should be available to everyone, which is why we aim to make dentistry affordable with options to suit you.
---
Services
Composite bonding is a cosmetic technique to give the appearance of a straighter, whiter smile. It is a popular choice for patients who have chipped, uneven or gaps in-between their teeth as it is a fast, minimally invasive and inexpensive option for a beautiful smile. Best of all, this treatment can be completed in only one visit with no needles or tooth preparation required. It works by using a composite resin which is expertly shaped and moulded on to the outer surface of the teeth, followed by the application of the bonding agent, it is then cured by a special light to harden before being polished for a high shine.
It's not just braces and aligners that can improve your smile. At Queensway Dental, our team are also highly experienced at fitting crowns, bridges and veneers. These can be an alternative to orthodontic appliances but also have a role to play in dental treatment. We believe communication is the key to achieving the best results and by listening to your concerns we can recommend the most suitable treatment options to meet your specific needs.
Dental implants are an aesthetically-pleasing and functional option to fill the gaps. Implants have a titanium surface which stimulates bone cells to integrate into the surface of the implant, allowing for a biological union. This secures them and allows crowns, bridges or dentures to be fixed on top –just like your natural tooth structure.
Our in-house laboratory is fitted with the best state-of-the-art technology, which enables us to achieve incredibly accurate and aesthetic restorations. What's more, as the laboratory is on-site, your dental technician is always here to allow a provide personalised service for advanced photography and shade matching. Same-day alterations and additions can also be carried out on any restoration for the perfect finish.
Reviews and Ratings
We do not have any reviews about Queensway Dental available right now.