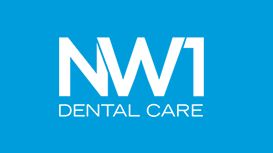 NW1 Dental Care is an established private Dental Clinic in London. Located in the heart of Camden it offers a variety of dental services and endeavours to deliver the right treatment plan for each patient.
We have an excellent track record of customer satisfaction of all ages and our aim has always been to ensure that each patient experiences the ultimate in individual, personalised experience from the first visit in a comfortable, warm and friendly environment. We strive to maintain and deliver the very highest standards of customer care, whilst doing it with a smile.
Our staff always go the extra mile to help all our patients feel right at home. We have built the reputation we have through trust, excellence in treatment and going above and beyond our patient's treatment expectation.
Our highly qualified team at NW1 Dental care will perfect your smile and your overall well-being while offering a patient focused first class service in a relaxed environment.
We are very conveniently accessible via Underground tube, London Overground, Thameslink & public buses, all less than 2 mins walk from Clinic and we are open late evenings plus weekend to make it more to cater to different patients needs. We also offer different financing options including zero percent finance to make it more flexible and convenient for patients to choose the one best suited to their circumstances.
---
Services
A dental crown is a tooth-shaped cap, made of metal,porcelain, a combination of both or tooth coloured reinforced zirconia that covers over the entire tooth, to restore a damaged tooth to its original size and shape.
Besides strengthening and protecting the damaged teeth, dental crowns are highly durable. Ceramic crowns or porcelain crowns can also be matched to the colour of your natural teeth to improve the overall teeth appearance.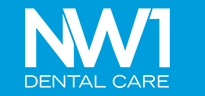 Nowadays Dental Implants are used to replace one, several or all missing teeth giving you most natural looking,effective, long lasting teeth which behave just like normal teeth. NW1 Dental Care offer Dental Implants in Camden, London and have helped many people get back their smile
What Are Dental Implants?
Dental Implants are artificial tooth roots which are used to support one or more false teeth. These titanium screws are placed in the jaw bone and replace the missing teeth and help counter further tooth loss. Once the implant is placed the artificial root takes over the original function and its difficult to differentiate between implant supported tooth and natural tooth.
For tooth replacement this is the best permanent and most effective proven technically advanced solution and in many cases the only logical choice of restoration of all functions of teeth and supporting bone structure.
Although there are other restorative treatments for missing teeth that we offer, such as dentures and bridges, dental implants provides more comfort, looks and feel much better and can last a lifetime compared to removable bridges and dentures which normally get loose and unstable over time.
Reviews and Ratings
We do not have any reviews about NW1 Dental Care available right now.