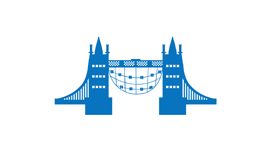 At London Braces, we provide top quality orthodontic treatment for your teeth imperfections. You can pay a visit to our clinic situated at 3, Stanmore Towers, 8-14 Church Rd, London HA7 4AW, UK for a free consultation session with our dental experts.
Our private orthodontist in London is highly experienced and dedicated in the respective field. Visit our website www.london-braces.co.uk for more details on our orthodontics services.

---
Services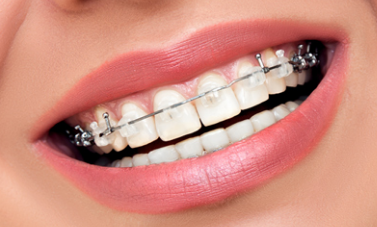 General dentistry has lot of specialised branches out of which, orthodontics is one. It deals with correcting misaligned jaws and straightening the teeth. As we grow older our jaws keep growing too. Thus, it is possible that a tooth shift its position by moving through the jawline. It is the responsibility of an orthodontist to straighten the misplaced tooth and also make it look better.
Orthodontics includes both preventive and corrective treatments for irregularities of the jaws and the teeth. This branch of dentistry makes extensive use of braces to provide all-round solutions. Orthodontists are skilled specialists who diagnose patients and provide both preventive and corrective treatments to the irregularities of the teeth and the gums. Orthodontic treatment is helpful for both restoring basic functionality of the mouth and adding aesthetic appeal to the face.
Orthodontic Treatment at a Private Dental Clinic:
An orthodontic treatment is never restricted to a certain age group. Anyone who wants to improve appearance through their smile can avail a private orthodontic treatment in London.
In majority of modern orthodontic cases, adults seek treatment moreso than children. This is because they did not receive the right orthodontic aid at a younger age, which gave way to extended dental problems. The reason behind increasing number of young orthodontic patients is that they did not wear retainers after the treatment. Ignoring retainers can lead to crooked and misaligned teeth.
Choose a Private Orthodontist:
The reason behind an adult's selection of orthodontics can be anything like a new job or a wish to improve personality. An orthodontic treatment not just enhances your smile but also protects your teeth and increases their longevity.
We render orthodontic treatment at our private dental practice to a lot of adults who are looking for anything from bite and jaw correction to improved aesthetics.
Get private orthodontics for your child:
The process is not limited to a particular age or not just confined to adults. It is rather beneficial to take your child to an orthodontist at an early age as it can correct any teeth problems more easily and limit the chances of future dental complications. Therefore, it is advised to make sure that your child gets the suitable orthodontic treatment within the age of 7 to 11 which is considered as a developing period for the teeth and jaws.
We also provide standard orthodontic treatments under NHS for both you and your child. You can request your dentist for a reference to our clinic for NHS treatments.
Having private orthodontic treatment means a hefty investment in your oral health. You need to go for regular dental visits and consultation sessions with your orthodontist. The initial sessions may involve taking radiographs, x-rays and records following a thorough dental examination. After the close diagnosis, a particular set of customised braces will be designed for your teeth. You need to follow the limitations and time frame of the treatment.
Your trusted orthodontist will provide you with a detailed report of the treatment proceedings prior to the process. they will also tell you about the exact amount you need to invest for the effective method.
Reviews and Ratings
We do not have any reviews about London Braces available right now.