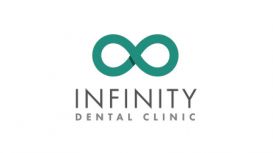 Your first appointment
You can contact us via phone, email, filling the form below or simply pop in with your enquiry or to arrange a consultation.
You can book yourself in with one of our dentists to have anything from a routine dental examination to a more comprehensive consultation.
You will have the option to have a complimentary consultation with our experienced treatment coordinator to discuss any issues related to your dental health or any individual requirements you may have. This would be followed by an appointment to have a clinical consultation with one of our experienced dentists.
On the day of your consultation, you will be greeted by our experienced treatment co-ordinator before meeting the dentist for your comprehensive dental examination. We have a very calm approach to our dental examinations to enable you to feel relaxed throughout. You will have the opportunity to discuss your requirements and your treatment plan in detail, however big or small.
If you require any treatment following your consultation, we will provide you with a bespoke dental report for you to read at home. This will consist of all of the options available for your dental care. We understand that this is a big decision and that is why we want to give you the time to take the information home and decide whenever you feel ready. Our team will be available to answer any questions, or you can always call in and speak with your dentist to discuss anything further.