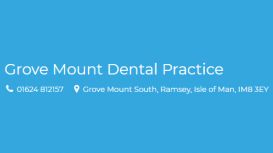 Our prime focus is preventive care – we keep a watchful eye on your oral health during regular examinations, and teach your whole family how to preserve their precious teeth – for life. We offer our services on a fixed fee basis and aim to make excellent dental health an affordable reality for all our patients.
We create an atmosphere of friendly informality so you feel relaxed about attending appointments. However, we do understand if you are a little anxious about seeing us and, along with our soothing approach, we also offer the Dental Wand, a computerised pain free injection system, for a more comfortable experience in the chair.
We combine gentle dental care with an extensive selection of treatments, including innovative solutions such as subtle teeth straighteners (Invisalign®) and one day crowns (CEREC). We can also offer a full smile redesign service by delivering a combination of our advanced cosmetic and restorative treatments.
---
Services

Dental bridges are a natural looking way to fill the gaps left by one or more missing teeth. They consist of a false tooth, similar to a crown, positioned between two crowns which slot over 'abutment' teeth either side of a gap.
As well as restoring an incomplete smile, they can help to improve eating, speaking and the contours of your face, and they will also keep your existing teeth firmly in place.
The Treatment And Fitting Process:
The abutment teeth are prepared by removing a layer of enamel to make space for the crown.
We take impressions of your teeth so your bridge can be tailor-made. A temporary restoration will be popped in place to protect your teeth while you wait for your new bridge.
During your next appointment, your bridge is checked and adjusted to ensure it fits perfectly.
Prices will vary depending on the number of missing teeth and the size of the bridge.
Reviews and Ratings
We do not have any reviews about Grove Mount Dental Practice available right now.