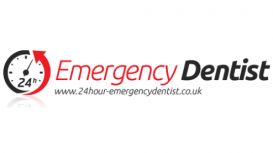 Our London emergency dentist centres located by Baker Street, Earls Court, Liverpool Street and Kings Cross tube stations in the City of London offer the most comprehensive emergency dental service like dental veneers, teeth whitening, dental implants for the whole of the London area.
---
Services
Used to cap or cover teeth, dental crowns reinforce the structure of your tooth and improve the tooth's function. Having crowns can result in improved teeth appearance. They are usually made from different materials including pure porcelain or porcelain with metal or gold. In most cases, they provide great results – making the teeth and smile look more appealing.
On the other hand, leaking fillings and moderately-damaged teeth can be repaired with inlays. These are usually made from gold or porcelain. Compared to traditional fillings, inlays last longer although they are more low-key than dental crowns.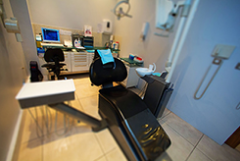 Defined as a specialty that involves the correction of crooked teeth, usually due to overcrowding or misalignment and malformed bites as well as jaw problems; orthodontics procedures result in perfectly-straight teeth.
Such teeth problems are often corrected in order for the person to enjoy an improved overall appearance. Having a great smile and an appealing face is largely dependent on the teeth's presentation. If a person has straight teeth, you can expect a normal facial appearance and the person will have greater confidence.
In addition to looking good, teeth that are well-aligned are easier to clean. If a person is able to maintain good dental hygiene, then the risks of gum and teeth problems are minimized. Being able to clean teeth properly is also another reason why people with crooked teeth seek orthodontic treatment.
Reviews and Ratings
We do not have any reviews about Emergency Dentist available right now.