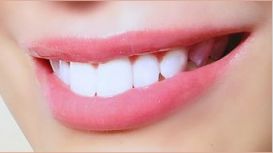 We aim to provide all our patients with high quality dental care in a relaxed and friendly environment. We take pride in our dentistry and endeavour to make your visit a pleasant one. Our services include the expert routine dentistry that you expect, through to our specialist implant dentistry that you deserve.
At Crystal Smile Dental Care we provide high quality, affordable dental care for the whole family in a welcoming, modern environment.
Our highly skilled, professional and caring team take pride in listening to your needs so we can act appropriately on your dental concerns. We offer a comprehensive range of preventive, restorative and cosmetic services to give you and your family beautiful, healthy smiles.
---
Services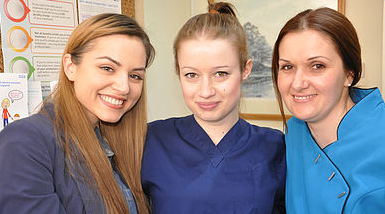 General Dentistry:
A wide range of general dentistry served here, including all aspects of restorative and surgical procedures. We provide excellent endodontic treatment using reciproc rotary technology and high magnifying lens. We also deal with high standards laboratory that can perform impressive cosmetic crowns and veneers of e-max and zirconia materials. In addition, we can perform difficult extractions of badly broken teeth and retained roots. Our service start from thorough examination which is normally very inclusive and informative to the patient supported by detailed explanation about different dental procedures with videos and models.
Implantology & Prosthodontics:
Our practice is proud of magnificent skills and experience of Dr JJ Khamis who is qualified from one of the finest Dental Institute worldwide. As a Prosthodontist, Dr Khamis is a highly qualified person who is able to treat complicated cases of implants, crown & bridge, veneer and dentures with an updated technology and materials. Our prosthodontic service start with a thorough consultation that explains the patient the complexity, procedure, duration of treatment, costs and prognosis.
Hygiene Services:
As a service we provide hygiene sessions that starts from educational to conclusive. We explain the patient how essential these sessions are, then provide, then maintain. Sessions are not only cleaning and debridement, but also cosmetic via Airflow technology. We are keen to achieve ideal oral health, thus, we provide through periodontal treatment for people who have mild, moderate and advanced gum disease. Our gum treatment sessions are diagnostic, repairable and provide maintenance phase.
0% Interest Finance:
Our patients do not have to worry about costs, our fees are very competitive. Also we provide payment plan for patients who do not wish to pay in one go. We have 0% interest finance service, where patient can pay their expenses in monthly installments on bases of 6, 10 or 12 months. Moreover, we have 24 or 36 months plans with little interest. Have your teeth done in best standards in affordable plan.
Reviews and Ratings
We do not have any reviews about Crystal Smile Dental Care available right now.