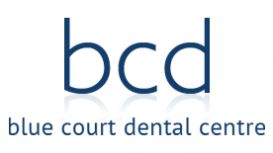 With our experienced and dedicated team we always aim to form long-lasting relationships with our patients. This is why over 80% of our patients are always through recommendation.
We recognise that unless the service and care we provide is exceptional our patients will not be impressed and spread the word so our practice will not grow.
Blue Court Dental was established in 2000 based on this principle and in our 17th year it still holds true.
Services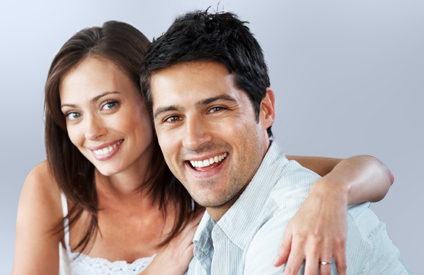 If you are unhappy with the way your smile looks, you may be considering cosmetic dental treatment to improve the look of your teeth.
There is a range of cosmetic treatments available at our practice, with something to suit every patient's needs and budget.
Using smile design principles we can change the appearance of either crooked teeth, teeth with gaps, discoloured teeth, changing old crowns/veneers, decayed teeth and heavily filled or broken down teeth. The aim is to create straighter, cosmetically enhanced looking teeth without physically re-aligning or moving the teeth.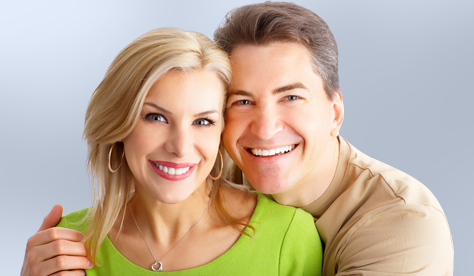 Dental implants offer a permanent solution for your missing teeth. A dental implant offers one of the best solutions to replace missing teeth with the most natural appearance, they also support the surrounding teeth to prevent problems developing later on in life. Dental implants have the power to revolutionise the way you eat, chew and smile.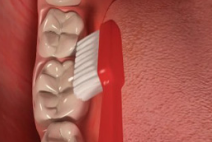 What is the role of the hygienist?
The role of the hygienist is to educate, motivate and demonstrate the most effective cleaning techniques to help stabilise and prevent the advancement of periodontal (gum) disease. The hygienist will also educate our young patients in dental health so there is less need for dental treatment in the next generation, promoting a conservative approach by prevention.
What is the importance of regular hygiene treatments?
All restorative work both simple and complex including crowns, bridges and veneers need to be maintained and the hygienist will work with the patient to teach the most effective way to ensure the longevity of the patient's investment.
It is also beneficial to have hygiene advice pre and post implant placement, so that the patient is clear on the importance of a good daily cleaning regime to prevent bone loss around the implant to help in its long-term preservation.
Also, during orthodontic treatment, regular hygiene visits will help to prevent problems during the course of treatment as poor oral health can lead to gums swelling and growing over braces (brackets) causing the removal of the brace.
Also, research has shown that inflamed gums (bleeding gums) allow detrimental bacteria to enter the bloodstream from the mouth and this may have links to heart problems. Good plaque removal is essential to help reduce or stop bleeding gums and therefore minimising this risk.