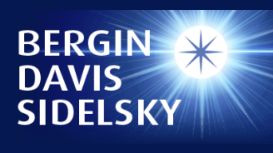 Bergin Davis Sidelsky is a long established dental practice in North West London. The comment that most people make when they first visit, is what a happy practice we are and how everyone is so warm and friendly.
We take dentistry very seriously and have created an environment of excellence in general dentistry as well as specialists in implants, crowns, root treatment, gums and orthodontics.
We pride ourselves in providing exceptional customer care and always put our patient's interests first. We are particularly focused on prevention and maintenance. We truly appreciate that teeth are precious and must be preserved as much as possible.
---
Services
Bergin Davis Sidelsky dental practice caters for all your general dental needs from oral hygiene check-ups to specialist dental treatments such as root canal therapy. Our skilled team of dentists and dental health professionals encourage both adults and children to visit our dental practice in Golders Green, North West London.
You may wish to improve the teeth you were born with or correct problems that have arisen in later life. Whatever your requirement, we can help. Indeed, as a highly respected Prosthodontist, expert in restorative and cosmetic dentistry, Dr Sidelsky and his team of associated specialists receive many patient referrals from other dentists.
Reviews and Ratings
We do not have any reviews about BDS Dental available right now.