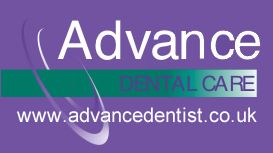 We may be a Leeds dentist but our patients regularly travel from across North Yorkshire and Lancashire (and beyond) to have their treatment with us. They choose us because ours is a Leeds dental surgery specialising in the treatment of anxious and phobic patients. We make dental treatment easier for even the most frightened of people. They choose us because, from the dentists to the reception staff, many of us have been here for almost 20 years - and there's nothing like a friendly, familiar face to make dental treatment easier.
And they choose our dental surgery because they trust us to create smiles they can be proud of. We'd love to do the same for you. Choose private dentistry and you can access treatments and cosmetic procedures not available on the NHS. We offer sedation for most treatments (eg crowns, bridges and root treatments) and we're the perfect Leeds dental surgery for children.
Services
We can close the gaps and spaces in between your teeth to improve your appearance and smile!
These are thin shells of porcelain, which are bonded onto the front of the teeth. A bit like a false fingernail. The teeth are usually lightly prepared (ie; a small amount is taken off the front surface and off the length to accommodate the new porcelain of the veneer. Veneers are used to cover unsightly stained fillings, stained teeth, crooked teeth, mis-shaped teeth. They are a very conservative means of making a smile beautiful.
Reviews and Ratings
We do not have any reviews about Advance Dental Care available right now.